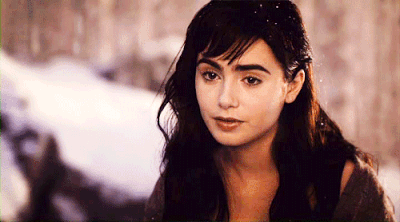 Brigid Ní Eoghan is role-played by
Lissyboo
| | | |
| --- | --- | --- |
| Age | | 16 |
| Birthday | | |
| Gender | | Female |
| Eye Colour | | Blue |
| Hair Colour | | Brown |
| Body Type | | |
| Blood Status | | Pure-Blood |
| Occupation | | 6th Year Gryffindor Student |
Personality
She's probably the most responsible out of the whole clan. She looks out for her siblings, and makes sure no harm comes to them. Most forget, she is only a child herself. She's bright, and fun-loving, and really friendly, as well.
History
"
"Fionn, Eoghan's elder brother, was cheif of the druid clan before him. Before him, it was their own father, Dubhghall. Dubhghall, raised his children to be careful, and taught his sons wisdom and warmth in a family were more important than anything. Above all, he was taught never to forget their ancestors. Dubhghall was, himself, very caring, but after Eoghan's mother died, he became sort of detached and careless. He never joined in with the others when they played music, or sat around the fire telling stories. He would take long walks to just be alone. It was only about a year after that he died of a broken heart.

From then on, his eldest son, Fionn, took over the clan. He was ten years older than Eoghan himself, and was the most warm and fun of the brothers. He ran the clan with not an iron fist, but instead practically had no rules. Eoghan watched from the sidelines. He noticed his brother's complete disarray of everything their father taught him. Eoghan was worried for his newborn son, Cináed, thinking they'd all be dead if he did nothing about it. One night, after a raid by another clan, Eoghan's dear wife, Dearbháil, was killed. With his suspicions proved, Eoghan, who was also filled with grief, to challenge his brother for leadership.

Eoghan and Fionn battled to the death; It ended with Eoghan's wand in his brother's throat. The news spread like wildfire. He took another wife, after Dearbháil, named Bríd. She mothered Eoghan second son, Muiris.

Unfortunately, there was some backlash as well. Fionn's two children, a son named Conrí, and a daughter named Líle, were resentful towards their uncle. He did, after all, kill their father right in front of them. Their mother, Dáirine, was, too. They decided to create a tiny clan of their own, breaking off from Eoghan and their family's already-small clan.

Cináed and Muiris grew up. When he was of age, Cináed married, a woman named Enat, and they had a little son. His little grandson, Cadeyrn, remind Eoghan distinctly of Cináed as a baby, and the night his mother had been killed. They were a small group — Eoghan and Bríd, Muiris, Cináed, and Enat, and baby Cadeyrn. Conrí, Líle, and Dáirine's clan were still angry. So Eoghan had Cináed marry again; Clíodhna, Líle's new husband's sister, as an alliance and true. Líle wasn't happy, but it was a good marriage for Clíodhna, and her husband Ailill would never allow them to attack his sister.

Clíodhna and Cináed had their first child, Brigid, a year after Cadeyrn's birth. Enat's second, Caitríona, was born a year after Brigid. Three years after Caitríona, Clíodhna's second daughter, Ríoghnach, was born. The last child, Enat's Fáelán, was born the year after Ríoghnach."

-Excerpt of the Teallach Eoghain's history

"
Brigid, the second born of the Teallach Eoghain, right after her favorite brother, Cadeyrn, was born only a year after him. Serially, it was him, Brigid, and Caitríona. Her little sister, and the one she is closest to, which is only natural, because she's her only purely related sister, is Ríoghnach. As a child growing up, Rio would follow Brigid around. While most older siblings would find that overly irritating, Brigid only saw it as an honor — her sister loved her, and Brigid wanted to give her the best role model she possibly could.
But then... Cadeyrn left for Hogwarts. She wanted so badly to come with him. After trying to convince her parents to let her go with him, they explained that while she was not allowed to — yet — she would go the next year. She agreed to that, and now, she's in her sixth year. Cáit is in the year under her, and Rio two years under Cáit. While she doesn't want to leave anyone behind, and certainly doesn't want Cáit to be sold of to an Englishman, she understood that it was a responsibility now. She's terrified — but she's putting up a good front. For her siblings...
Coded by Rabbit, inspired by Red.
Ad blocker interference detected!
Wikia is a free-to-use site that makes money from advertising. We have a modified experience for viewers using ad blockers

Wikia is not accessible if you've made further modifications. Remove the custom ad blocker rule(s) and the page will load as expected.