Girls' Baths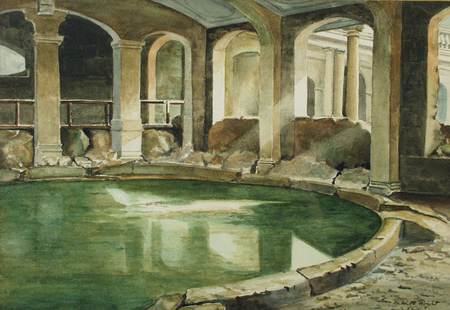 The Hogwarts baths are built in the Roman style. They're less elaborate than traditional Roman baths, but still complex. They have hot, tepid, and cold baths, as well as a changing room. The boys' and the girls' baths are located next to each other, on the south side of the castle, near the lake for water supply.
Ad blocker interference detected!
Wikia is a free-to-use site that makes money from advertising. We have a modified experience for viewers using ad blockers

Wikia is not accessible if you've made further modifications. Remove the custom ad blocker rule(s) and the page will load as expected.