North Wing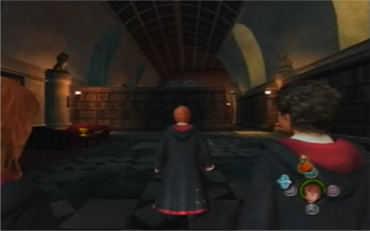 The North Wing is located on the seventh floor of Hogwarts Castle, with scores of bookshelves lined along the walls and various tables and furniture placed around the room. It serves the Castle as a reading room and study hall. There are two entrances; one in the seventh floor corridor and the other in the Fat Lady's Corridor.
Ad blocker interference detected!
Wikia is a free-to-use site that makes money from advertising. We have a modified experience for viewers using ad blockers

Wikia is not accessible if you've made further modifications. Remove the custom ad blocker rule(s) and the page will load as expected.